If you were to ask me to name just one TV programme that I really miss from the 80s, then I would have to say Top of the Pops. Although those times have gone forever, sadly, you can still pay homage to the show with this awesome Top of the Pops 80s logo hoodie
Of all the logos used during the series, this neon logo is my absolute favourite. It was replaced in 1986 with some new-fangled orange and blue thing (which I hated!), which seemed to conincide with the music charts slowly deteriorating, too. The 70s and the first half of the 80s was definitely the best time to be watching the show, for sure, and the sheer exitement of waiting to watch your favourite bands (even if they were miming!) was something I really miss.
This logo is pretty iconic, and looks pretty awesome on this hoodie, more particularly the charcoal or black one which makes it stand out, although there is a nice choice of other colours. It's available from Etsy in unisex sizes from Small to XX-Large. Keeping the weight off is certainly not easy when you're in your 50s, so I certainly need the XL size these days!
A similar hoodie but with an all blue logo can be bought from TeePublic.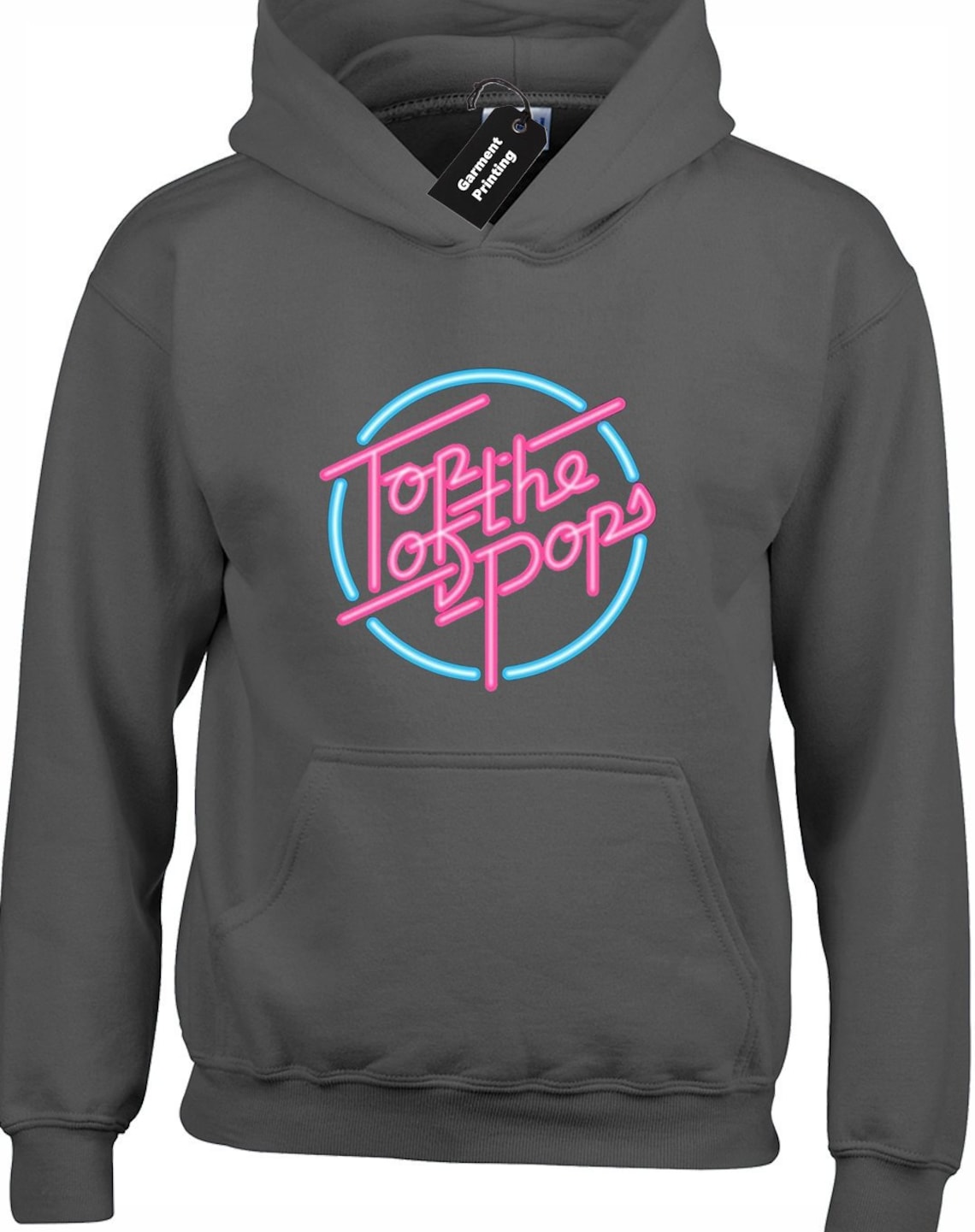 Top of the Pops Neon 80s Logo Hoodie, Charcoal
You many also like these
80s themed hoodies